V International Conference
Media Education, Media Ecology, and Media Literacy: Digital Media for the Future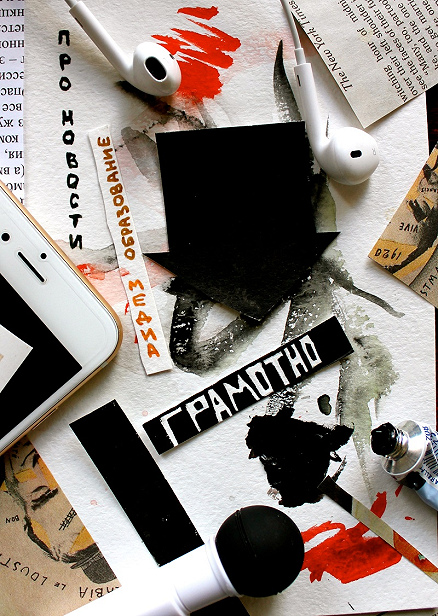 IMPORTANT!!! Due to the current unfavorable epidemiological situation in Russia and the world, the main part of the conference was postponed until the fall of 2020 (dates will be announced later).

On April 9, 2020, the HSE Center for Digital Cultures and Media Literacy held an online day of special events and poster sessions at the V International Scientific and Practical Conference "Digital Media for the Future: Media Literacy, Media Ecology, Digital Cultures".
The video is available in the section: "Online Day"
Live Recording: Facebook


Media ecology, media literacy, digital cultures are the most important part of the life of modern society, in which media is understood as a "public good" and an institution for the development of citizens. Distortion of the media space (propaganda, fake information, digital aggression, trolling, etc.); "digital divide" of generations and territories; "Information uncertainty" and "information overload"; depressing state of uncriticality in relation to media all over the world; the manipulation and fundamental changes in the media consumption of people in many countries, which are less and less distinguishing fact from fiction, do not see the need for verification of sources; large-scale problems of ethics and media law in the digital environment; digital security, often crossing the line of freedom regulation; digital resistance and experiments in digital art – these are the challenges of the modern world.
Expanding the topics of media-information literacy (MIL), media ecology and critical autonomy of citizens in relation to media, discussing the challenges of digitalization and a new social and technological lifestyle, the impact of innovative technologies and immersive practices on education, culture, politics and public sphere are the main tasks of the International conference, which will be held for the fifth time in Moscow. The field of media ecology, media / transmedia literacy, digital ethics, media policy, media law, digital art is at the crossroads of many academic disciplines and has an interdisciplinary nature. The conference will bring together scientists and educators involved in research in various fields of media and education, as well as media professionals working with content in the digital industries to discuss pressing issues of freedom and responsibility in the digital environment, media ecology, ethics and aesthetics of new cultural practices.
Over the years, the conference was attended by media researchers from Finland, Sweden, Canada, Spain, Italy, the UK, Poland, the USA, Hong Kong, Germany, Armenia, Belarus, Georgia, Kazakhstan, Moldova, experts from international and national associations of media ecology and media literacy.
MAIN TOPICS OF THE CONFERENCE IN 2020:
Transmedia literacy: a new socio-technological lifestyle
Media ecology and "critical autonomy": the thinking of "a person of communication" and "limitations of information availability"
Transmedia production of media content in the digital space: new ethics and aesthetics
Digital ethics and media law. Freedom and responsibility in a digital environment
New digital forms of culture and the impact of digital cultural practices on everyday life
Immersiveness, AR, VR and MR: applications, formats and limitations
Digital environment and new practices of political participation